Gravity's a funny thing, isn't it? Trust your local cleaners in Ruislip HA4 to weigh in on that. We've seen the dust it causes to accumulate on counter tops, shelves, and basically all kinds of surfaces there are; it is responsible for the streaks on your windows, it makes your new white linen cloth absorbs the greasy spills so quickly and it's of course behind all the "it was like someone just grabbed it out of my hand" situations involving you blotting a stain from your carpet and an apologetic guest holding an empty glass.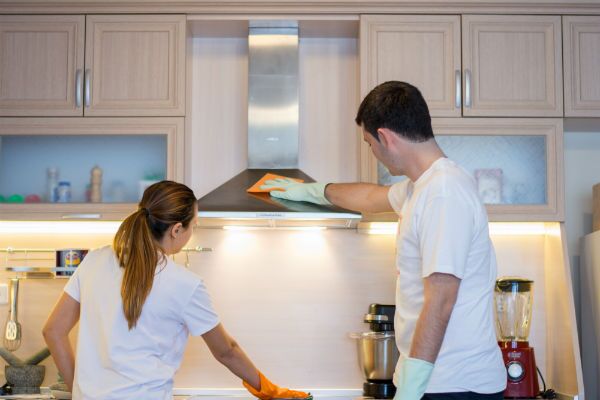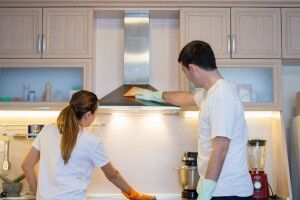 However, to every action, there's an equal and opposite reaction! Yes, we know our physics. We have anti-static wipes, efficient green detergents and professional cleaning machines to deal with all the dust, stains, spills and streaks everywhere in your home. Call us at 020 7846 0230 or reach us online for your tailored cleaning service in Ruislip.
The Good, the Bad, and the Not-To-Worry-About of Cleaning in Ruislip
Whatever situation you have at home, count on your local cleaners to put that extra dash and turn a minus into a plus. For example:
– Bad combination: your new white carpet + tipsy girls in high heels holding glasses of red wine.
+ Good combination: your carpets, upholstery, and curtains + our professional Prochem machines and stain detergents for effective carpet cleaning in Ruislip.
– Bad combination: your ceramic hob + that tomato sauce you let to simmer and completely forgot about.
+ Good combination: your hob and oven + our eco-friendly dip tank method of oven cleaning.
– Bad combination: your in-laws visiting on short notice + a house still bearing evidence of the party you threw over the weekend.
+ Good combination: our domestic cleaning + flexible service hours to make your place spotless even this same day, leaving nothing but disappointment to your mother-in-law as she swipes the shelves hoping to see some dust on her finger.
– Bad combination: your windows and gutters + leaves, mulch, and the last downpour.
+ Good combination: our professional gutter cleaning machine that removes all blockages without the need for ladders or scaffolding + our window cleaning which will make your glass panes spotless, again excluding the need for any supporting devices and roof climbing.
– Bad combination: piles of old furniture + garden waste + bags of rubble left by the builders + city council's rates and service hours
+ Good combination: our rubbish removal technicians that will pick up and load everything you need to dispose of + a nice cup of tea to enjoy on your afternoon you just freed up from driving to your nearest collection point.
Benefit from the Advantages of Local Cleaning Services HA4
We have company representatives waiting to take your call or answer your queries online around the clock.
We offer discounts on multiple bookings of cleaning services in Ruislip >so you can save up on cash and free up some time.
Our services are covered by insurance and the cleaners and technicians we send to your address are vetted and background-checked.
You can book early morning and evening appointments even on weekends and bank holidays.
Call us for a one-off deep cleaning and enjoy a day out and about while we make your home spick-and-span. Return from your day of fun at Manor Farm to a tidy and fresh home and relax after a long stroll at Ruislip Lido at your spotless bathroom. All it takes to manage your household chores in one single day is a phone call to 020 7846 0230 or a couple of moments to fill in our online contact form.
Tell us when's the best time to get in touch with you and we will give you a call back to arrange your service. You can also ask all sorts of questions and get a free quote via our live chat – there's always a knowledgeable customer care agent available to provide you with the information you need.